I am thrilled to be part of the team at Somerset Orthodontic Specialists! Orthodontics is one of the best professions, and I feel so fortunate not only to have my dream career but also to be part of such a caring and happy team while doing so! Somerset Orthodontic Specialists is a unique office in that every patient is truly treated like a member of the family, and every effort is made to give patients the smile they deserve. All of this while using the latest technology and having fun each and every day!
I grew up in the suburbs of Philadelphia, then spent four years in Washington, DC while obtaining my BA in French from Georgetown University. I earned my Doctorate of Dental Surgery from Columbia University and continued at the University of Pennsylvania, where I obtained my certificate in orthodontics and dentofacial orthopedics.
Education and Experience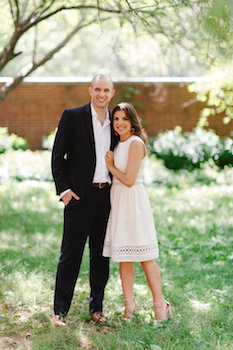 I am engaged to another dentist, Michael, whom I met while in dental school in New York! We are getting married in June 2019 outside of Philadelphia where I grew up. He is from Raleigh, North Carolina and is currently serving as a dentist in the army at Ft. Benning in Columbus, Georgia.
Aside from creating new smiles, I have many other interests and hobbies. I enjoy running and staying healthy! I love reading new food blogs, and cooking recipes from my Grandmother's recipe book. In the summer, I love to travel, visit the Jersey Shore, and soak up the sun in Cape May!